No surgery. No downtime. Schedule your free consultation today 760.274.6920
What is CoolSculpting?
CoolSculpting was born from the simple observation that children who eat popsicles can develop dimpling in their cheeks due to the loss of fat from the cold.

The idea that cold could reduce fat led scientists at Harvard Medical School to develop the revolutionary technology behind CoolSculpting.

CoolSculpting is a non-invasive treatment for the permanent reduction of fat. It uses controlled cooling to safely and gently freeze your fat cells. During the procedure, 25% of the fat cells in the area treated will freeze to a temperature that causes them to shut down. Once the fat cells are frozen, the body goes in and eliminates them.
Results
With one treatment you can expect a 25% reduction in the fat of the area treated. If you would like more reduction, a second treatment to the same area would increase your fat loss to 45%.

Results begin to be visible as early as 3-4 weeks and will continue to improve. The most dramatic results will be seen at three months.

Check out our real results from actual One Life clients: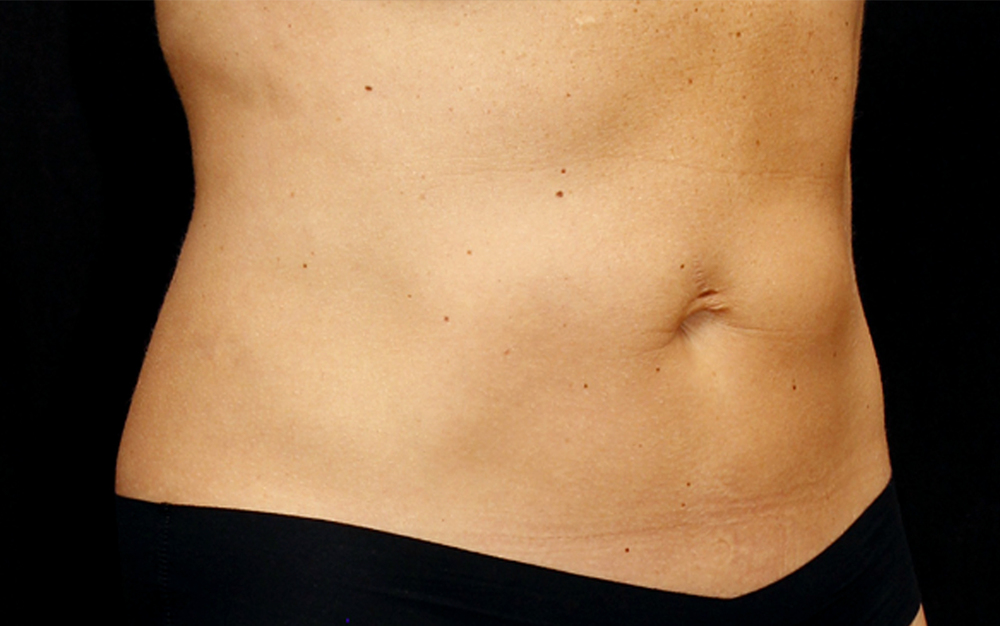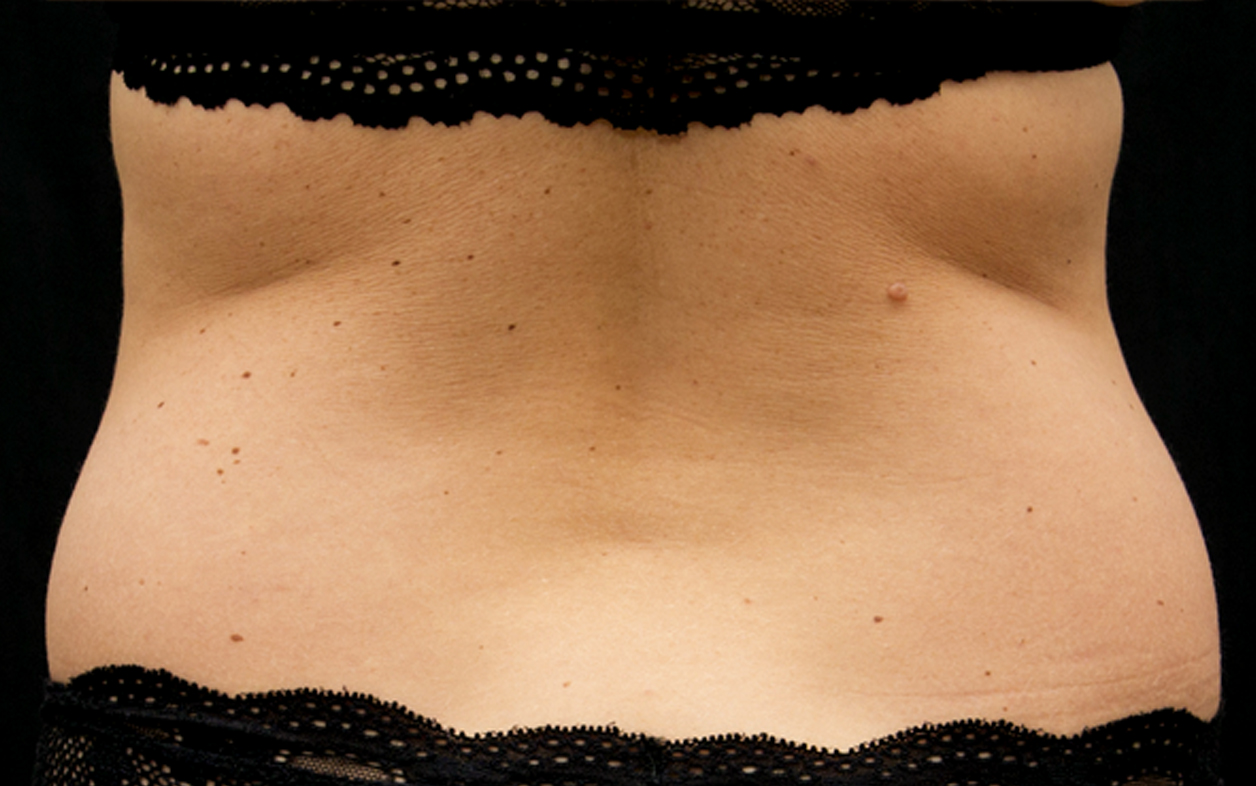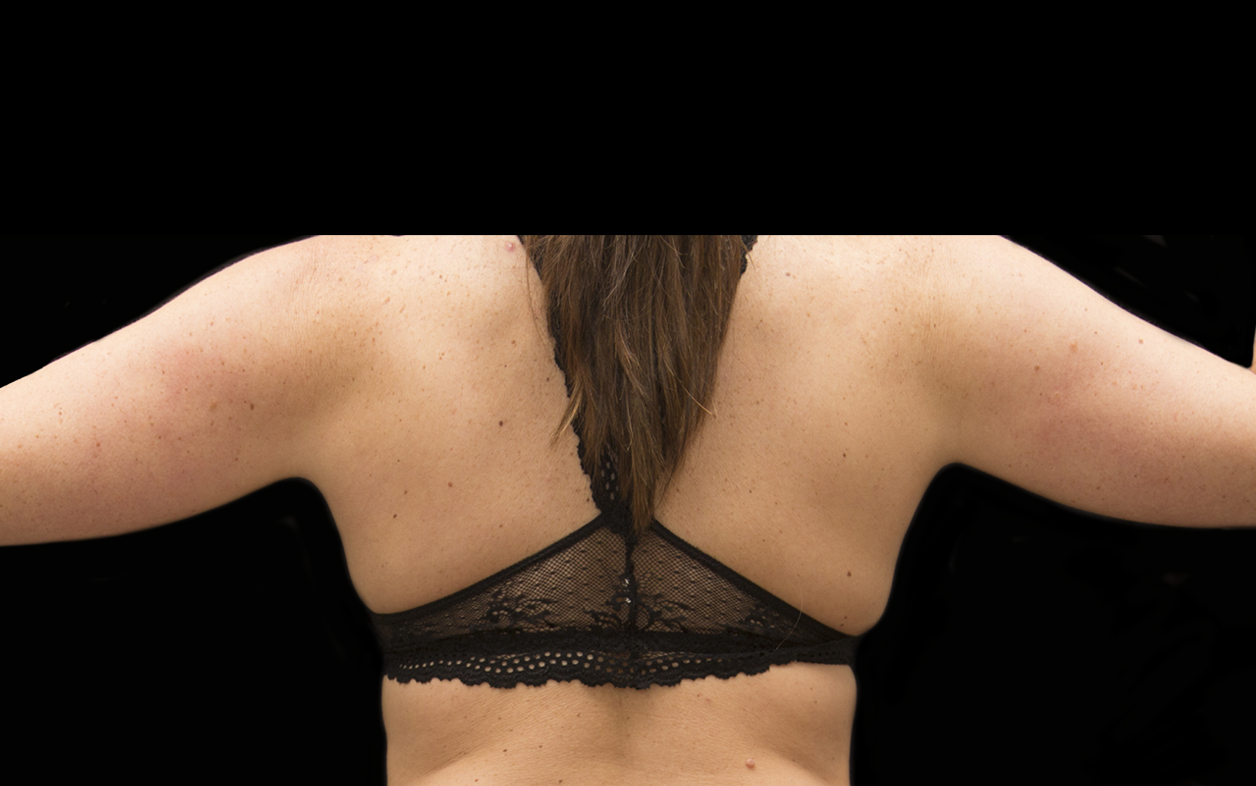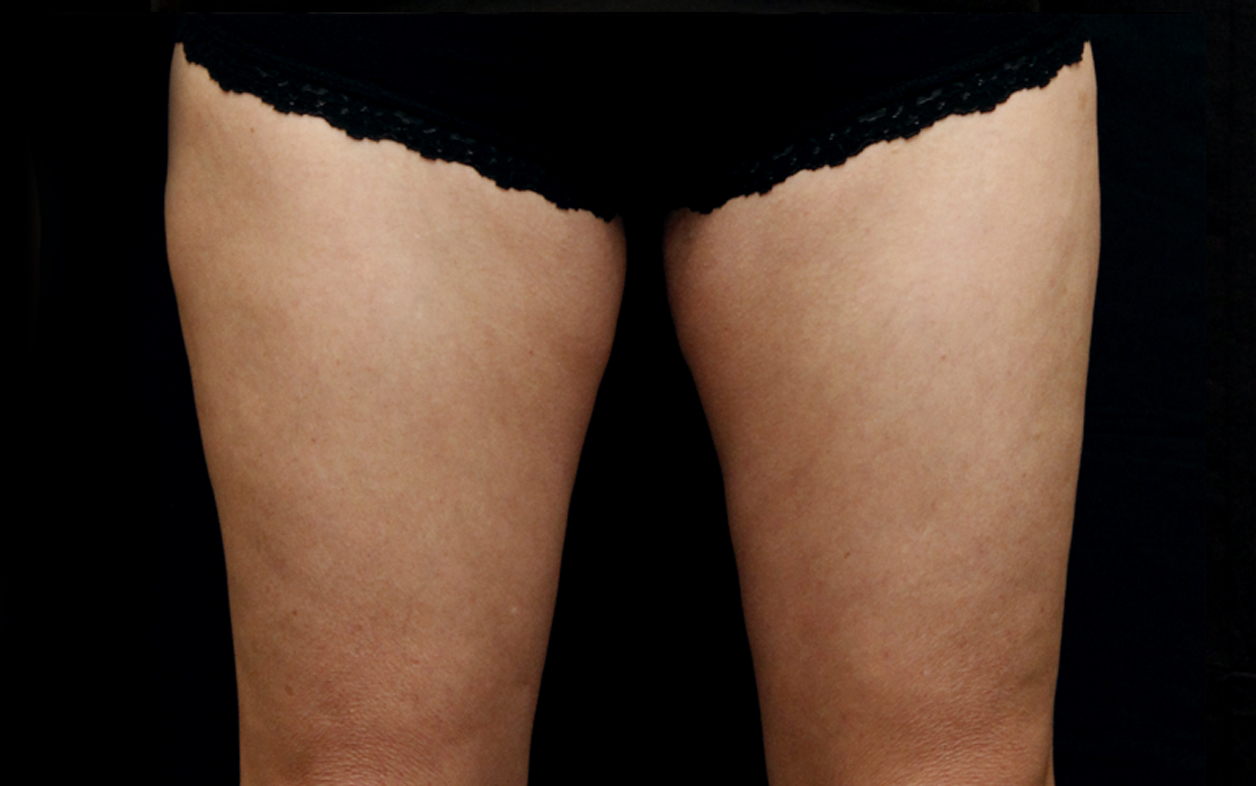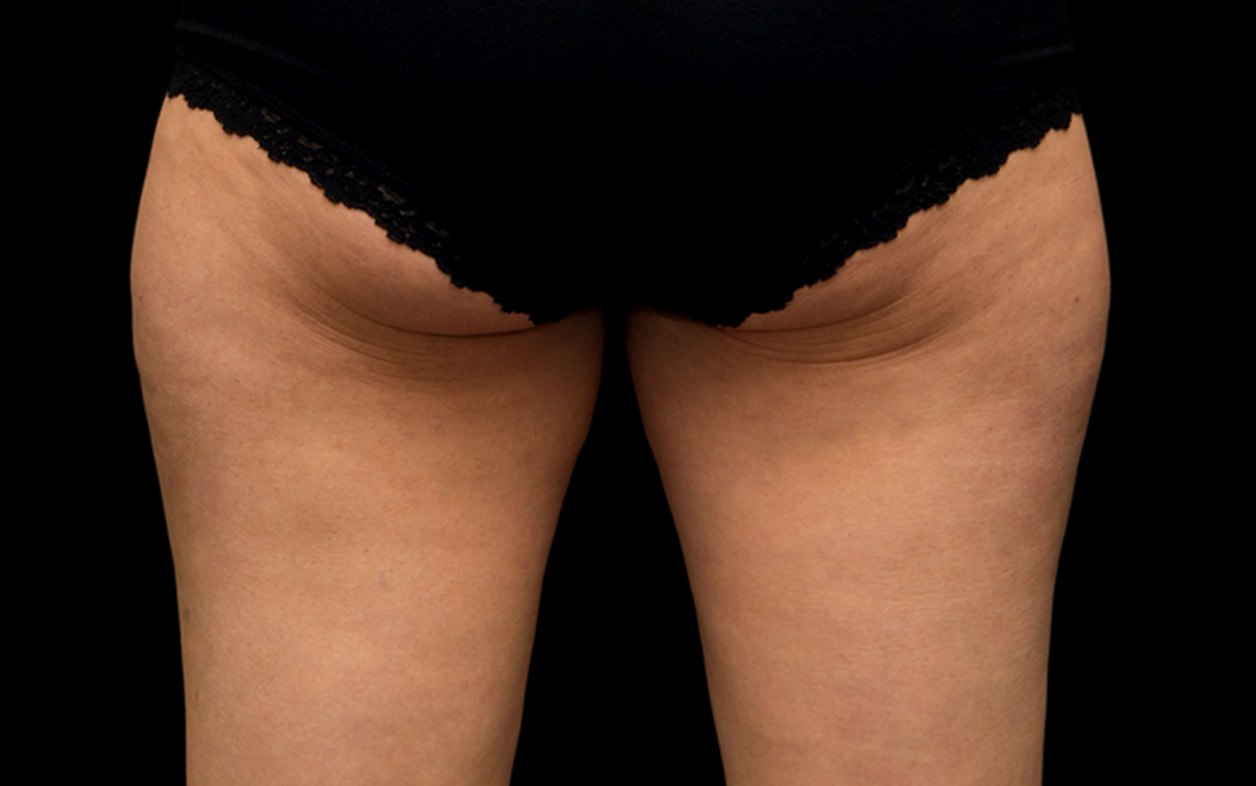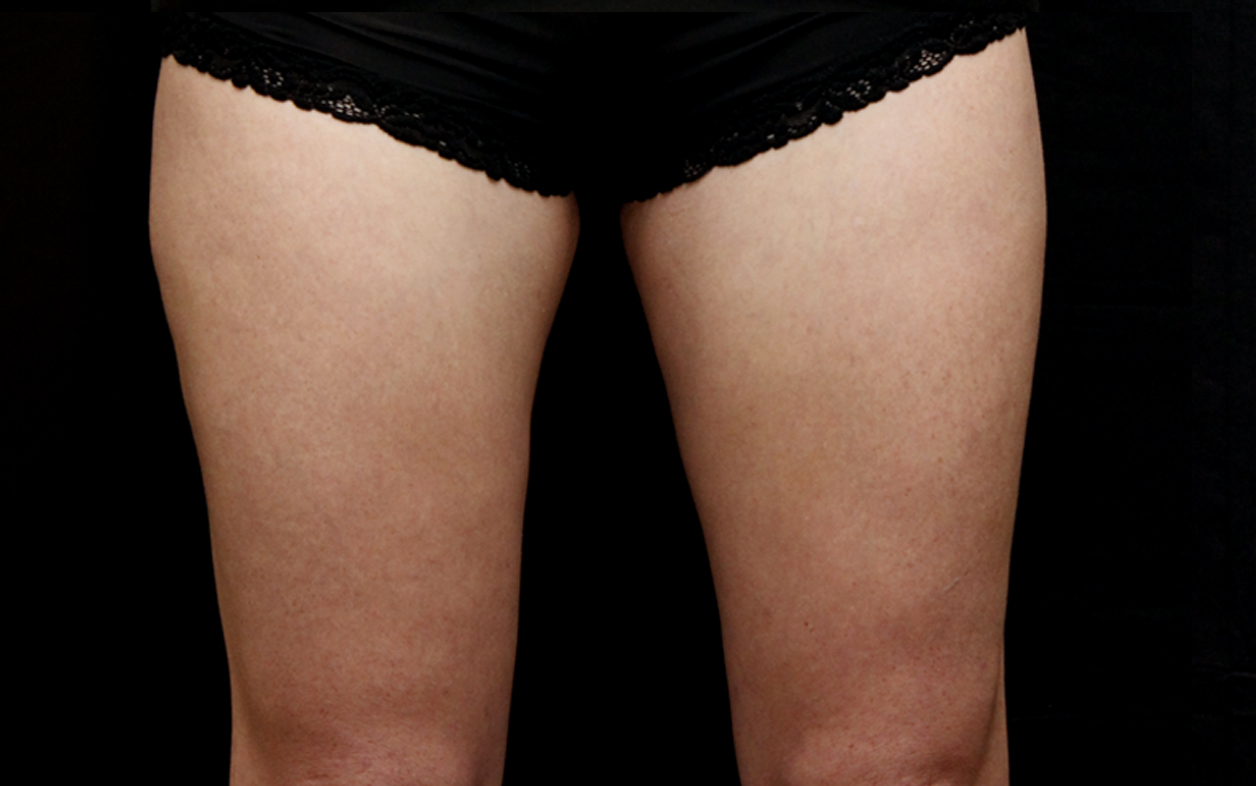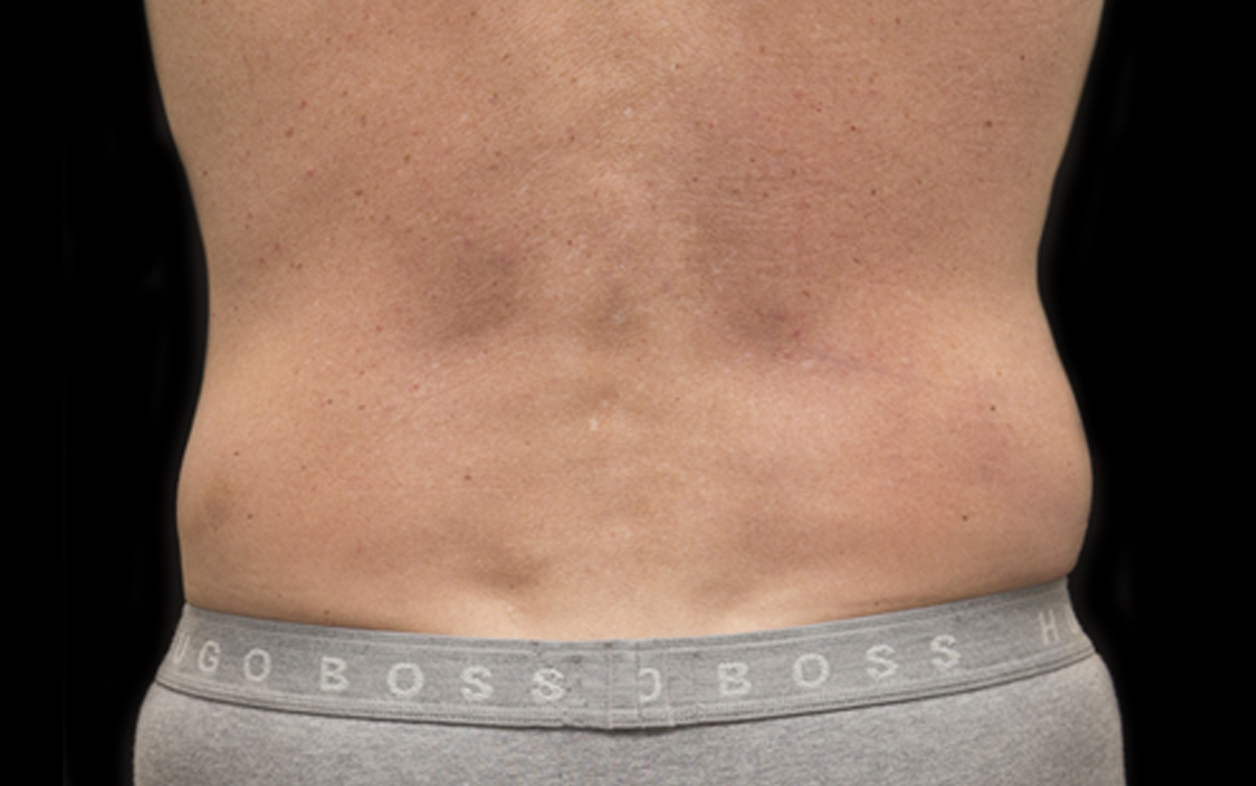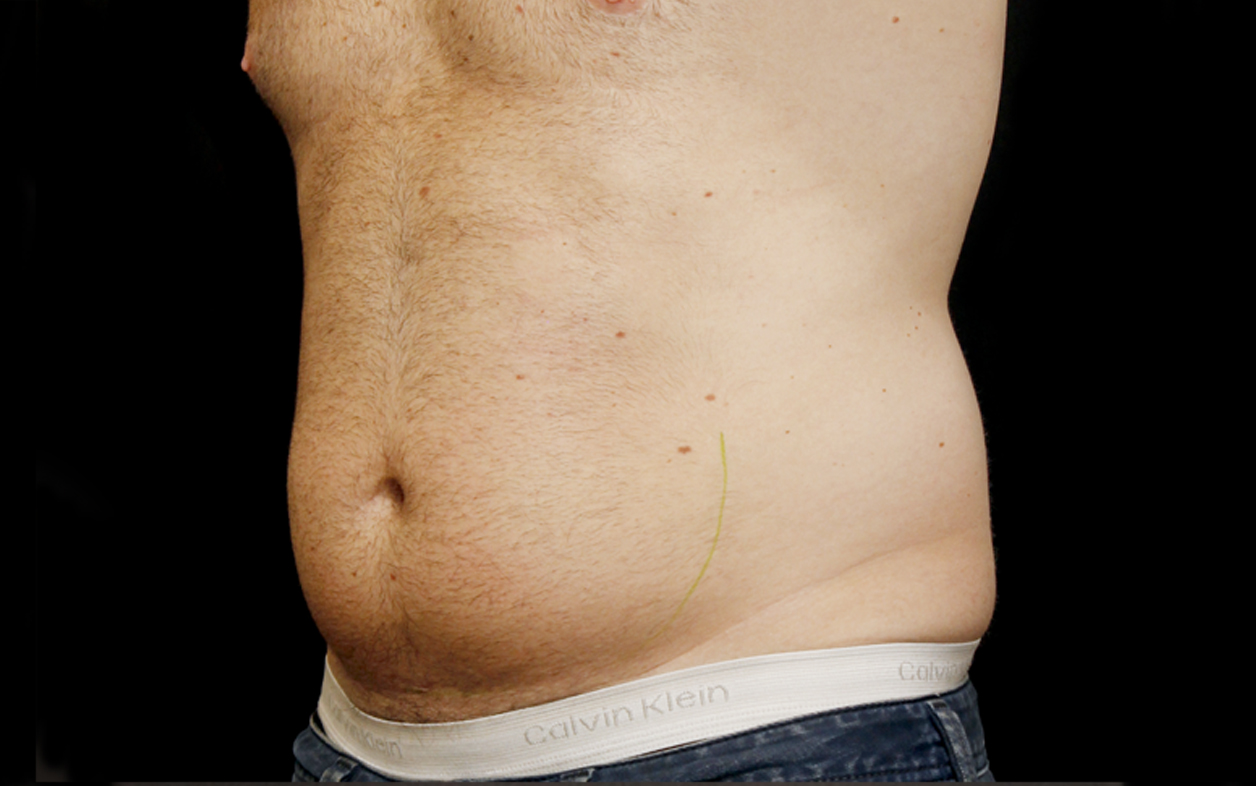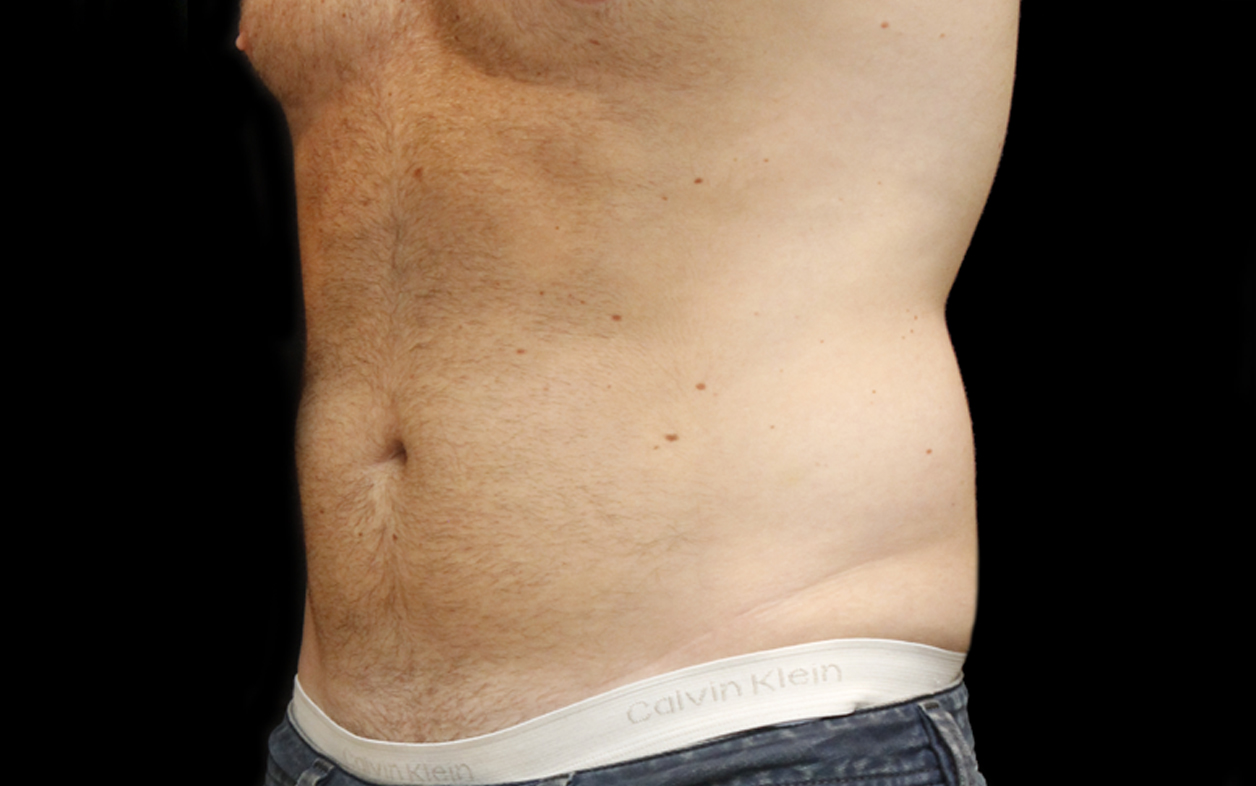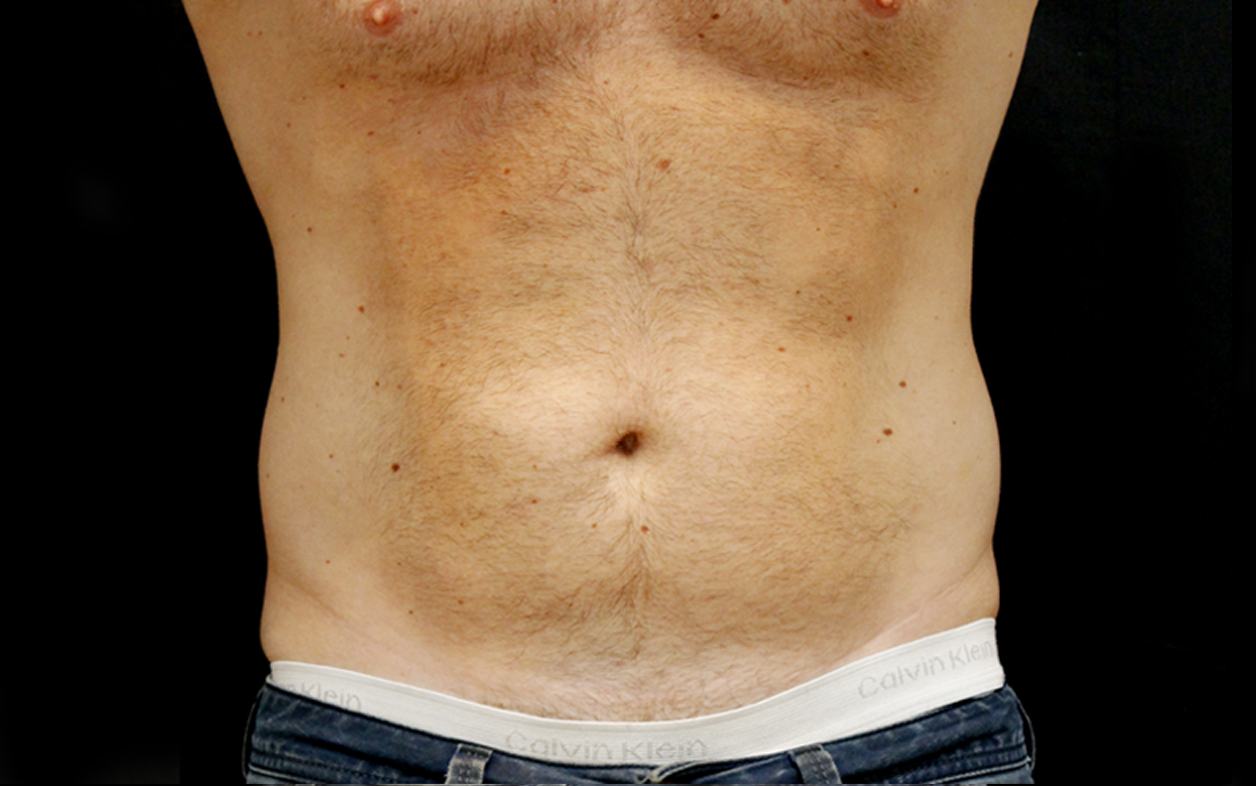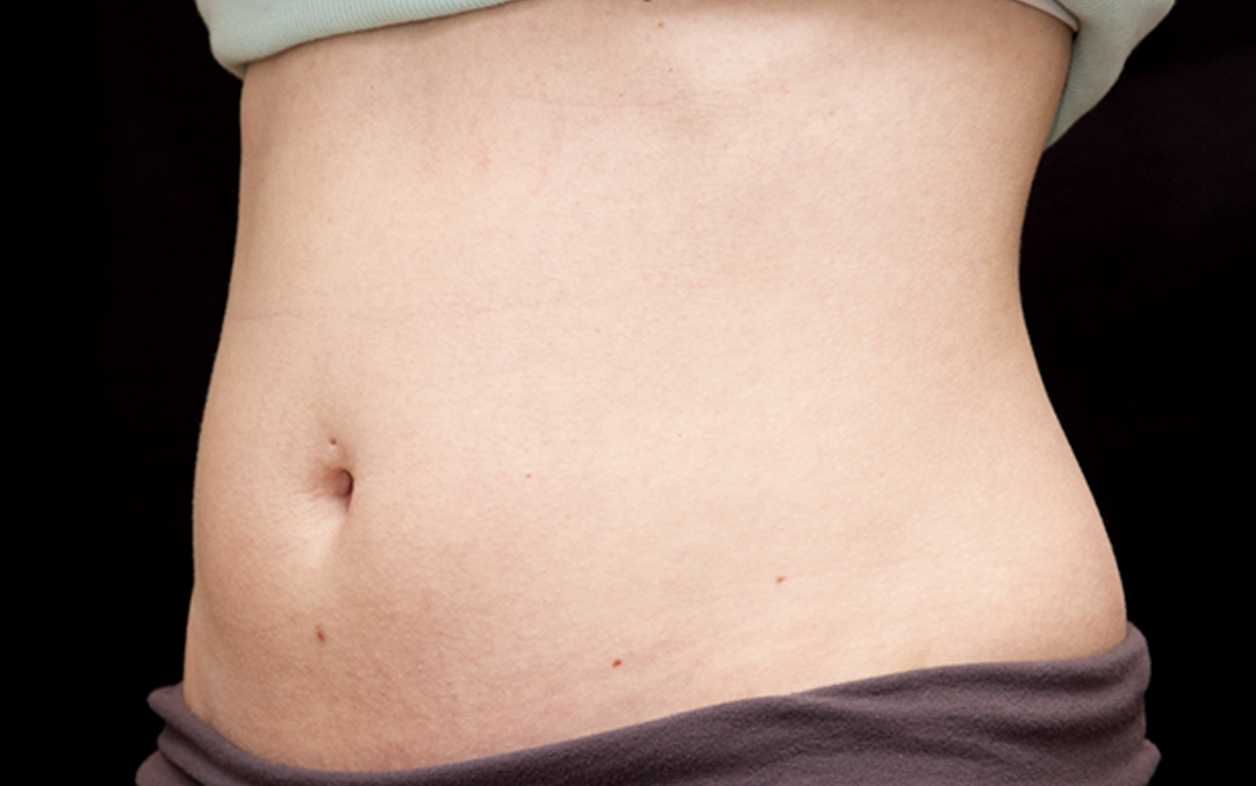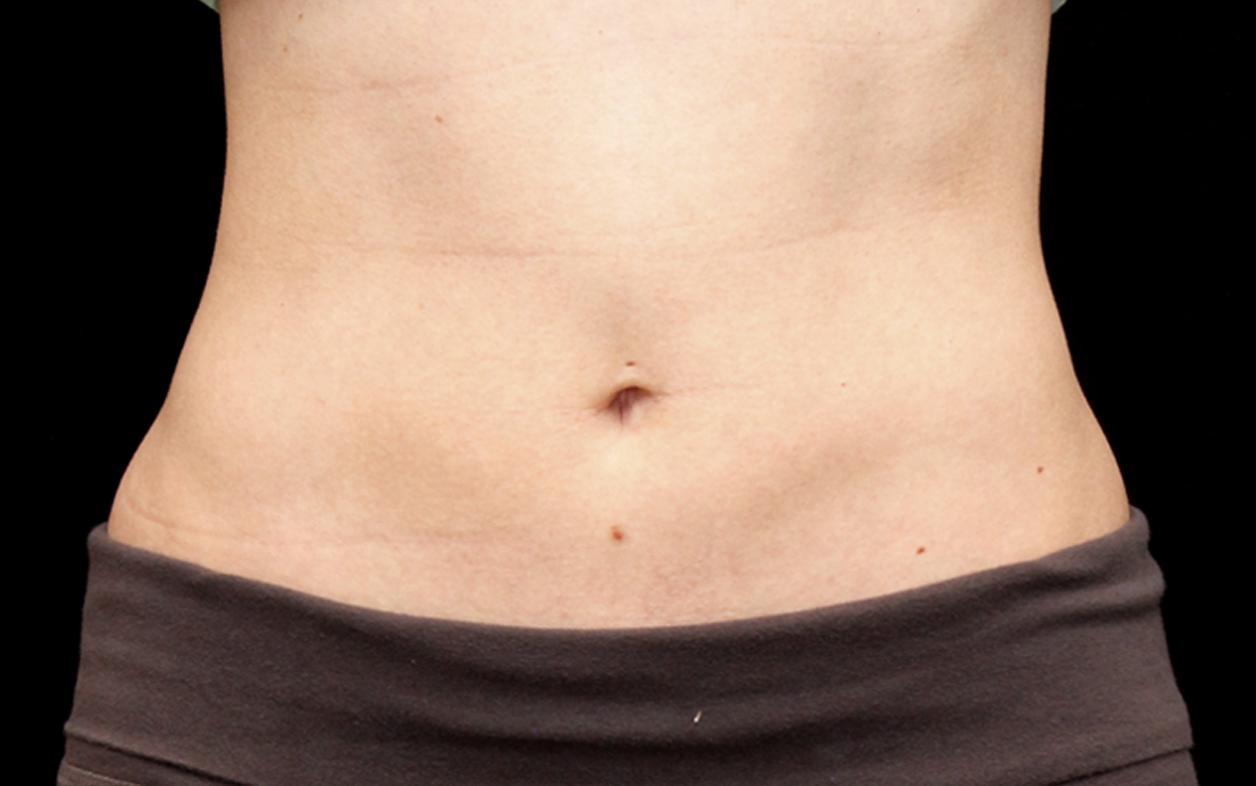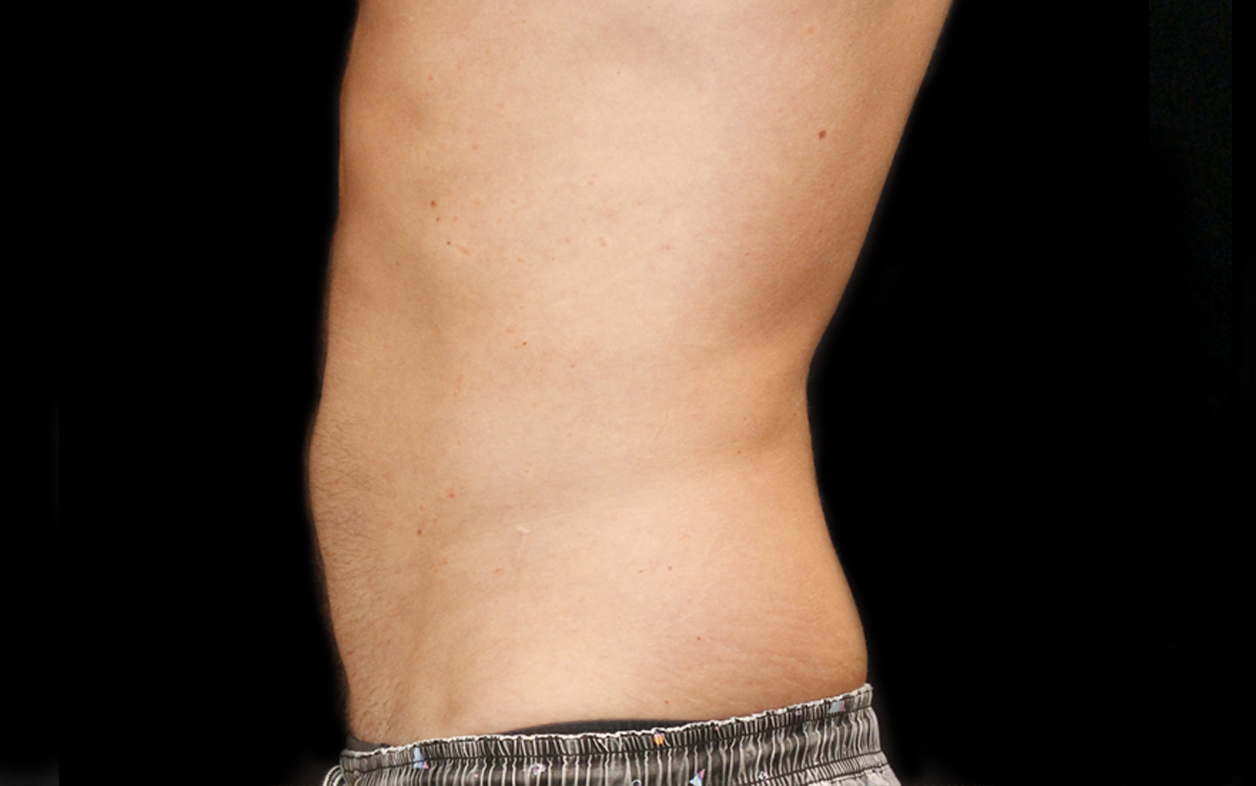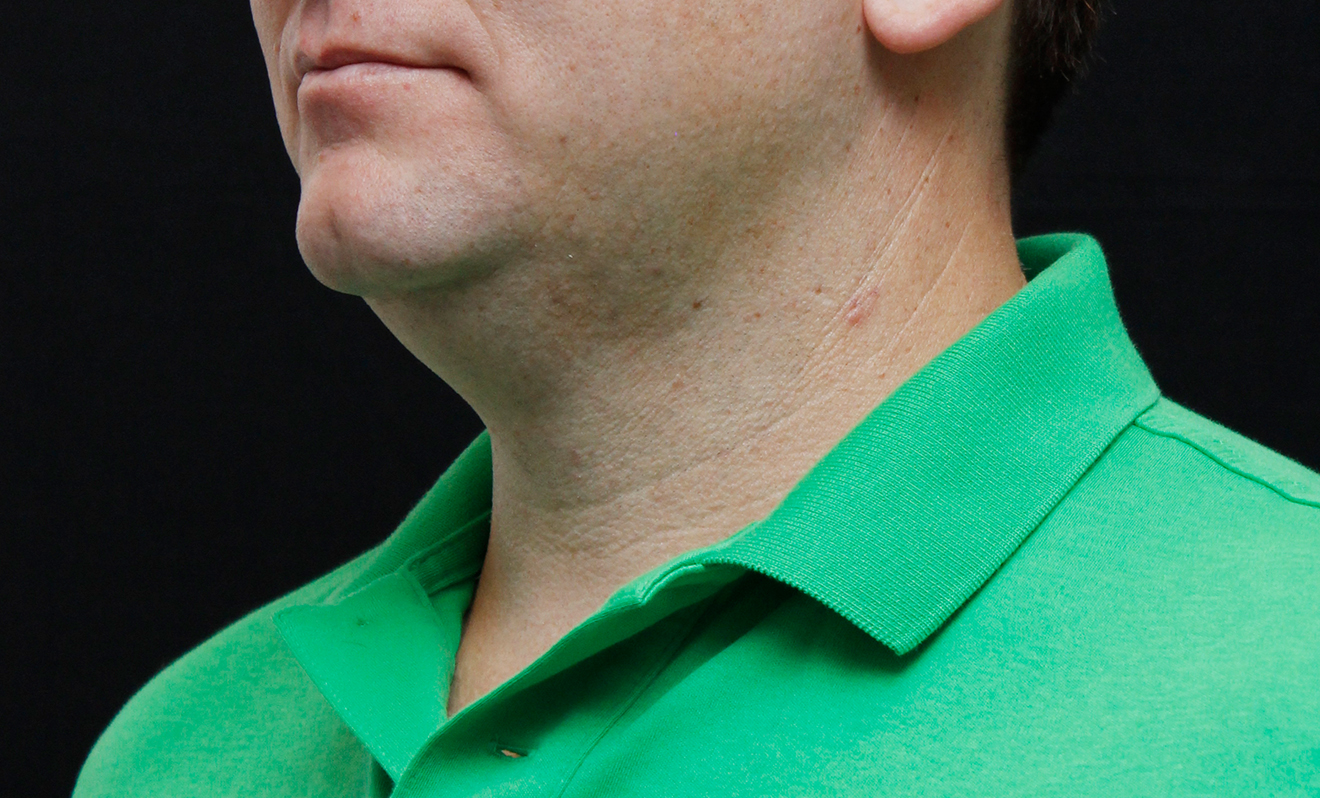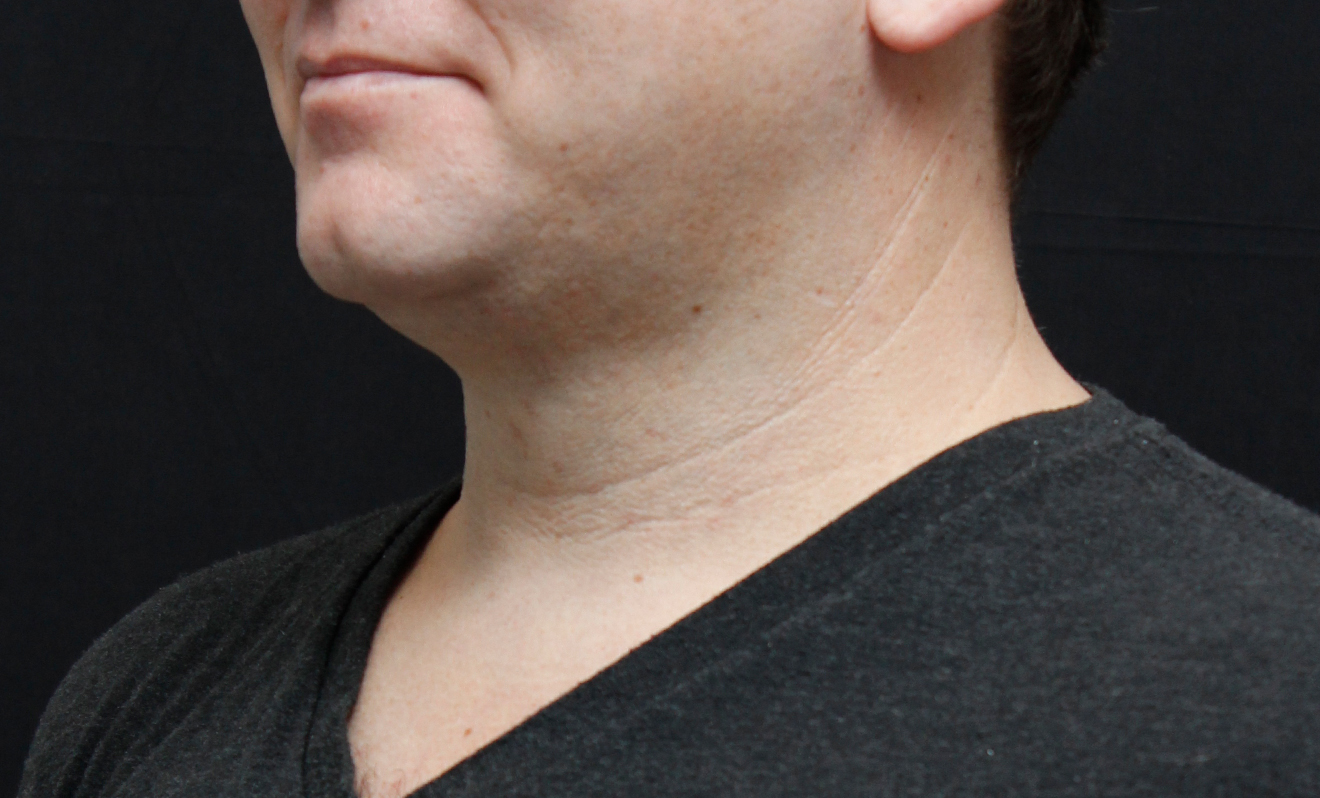 (The images have not been altered or retouched in any way).
Treatable Areas
Most of us have areas of fat that resist diet and exercise. Even after weight loss these stubborn pockets of fat can still be present. These problem areas can be eliminated with CoolSculpting. Now eliminating double chin, knee fat and arm fat.
The Costs
Treatment is priced by cycle. A single cycle costs $725 - $1000, depending on the area. Special package pricing is available for those who receive more treatments.

Most areas (e.g. tummy, love handles) require between 2-4 cycles per treatment to treat the entire area adequately. More treatments may be needed to reach desired results.

CoolSculpting is a very personalized procedure. The best way to get an accurate idea of your cost is to have a free consultation with our trained CoolSculpting specialists.
The Treatment
CoolSculpting takes 35 - 75 minutes per cycle, depending on the area, but since our clinic has two machines, we can often dual treat areas, cutting your treatment time in half. You can relax in the luxury of our private room, where you can watch a film, check your emails, or take a nap - it's that easy.
Your CoolSculpting Specialist
Our LVN and Certified CoolSculpting Specialist, Jenn, was recognized by CoolSculpting in 2018 with performing over 1000 CoolSculpting treatments! A thirst for knowledge and perfection has led her to attending CoolSculpting University twice where she trained with the top specialists in the business. Jenn has over 5 years of patient care experience in various healthcare settings and possesses an impeccable bedside manner. She exudes a warm, honest demeanor and holds a true passion for remarkable treatment results. Jenn will be with you every step of the way ensuring you are comfortable and happy throughout your CoolSculpting experience.
One Life believes in being fair and honest. We are not on commission and we will not up-sell you. Be safe in the knowledge that we only suggest treatment that is necessary and that will give you the best result for a thinner you!